1. Chafing
Chub rub is a real issue 😂Whether you have a little chub or a lot, it's best to wear Spanx or some kind of shaper underneath to keep those thighs separated! If you have a thigh gap, congratulations, you have nothing to worry about.
2. Swamp City
Swamp a$$ is also real. While we're on the subject of Down Under…most wedding dresses have multiple layers that trap your body heat. There's no escaping when you pair that with Summer heat, especially in the South. The first thing you're going to want to do after you exit your reception is Shower!  Also, save your sexy undies for when you get out of the shower. Or have two pairs!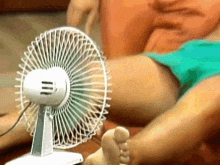 3. You don't get to talk to each other
If you think about it, traditionally the first encounter you have with your groom is at the alter. You're just able to gaze into each other's eyes and repeat what you're told. Then it's time for family portraits, wedding party portraits, and couples portraits. No time for talking then, either. Then you get your dress bustled which gives you about 10 minutes to chat. Next, you're announced into your reception where everyone and their mama knows you and wants to hug you. You might have time to yell at each other during dinner or dancing, but you won't get very much quality time until after your exit!  BUT if you share a first look you have plenty of time to talk to each other and tell each other how GOOD you look ;) Also consider having a private dinner together without your guests interrupting you.
4. Wedding Party Attire
What your wedding party wears will set the tone for your entire wedding "look." We suggest full suits for the mens and long dresses for the ladies!
5. Choosing The Wedding Colors
My best advice: don't choose your wedding color because it's your favorite color. 7 years ago when my husband and I got married I Looooved the color purple. But after planning for 8 months I was so sick of purple, and I still haven't recovered. LOL. Don't be like me. If you love the color pink, incorporate it, but don't make EVERYTHING pink.
6. Flowers matter
Keep room in your budget for florals! They can truly make or break your wedding vision because they are in so many aspects of the wedding day.
7. The Timeline
Your photography timeline needs to start 2-3 hours pre-ceremony if you want photos of your bridal details, getting ready, and First Look (highly recommend!). Grab our Timeline Formula Freebie here! It's very in-depth and will give you an idea of what your day will look like.
8. Go Braless!
Don't wear a bra while getting ready if you have a low back dress. It takes a while for bra lines to fade.
9. Aisle Kisses
Kiss your man at the end of the aisle! Or in the middle! These are often my couples' favorite photos from their day.
10. No Gum 🙅
Brush your teeth + mouthwash but don't chew gum! You'll be chewing it subconsciously without even knowing. Then it will be in all of your photos. 😅
11. Lip Touchups
Have your Maid of Honor or photographer carry lip color for you to touch up throughout the day as needed.
12. DJ speakers and seating charts
DJ speakers are LOUD and if you stand close enough to them you can feel your insides jiggling. Be sure to have your guests seated far enough away so they are comfortable and not feeling like this: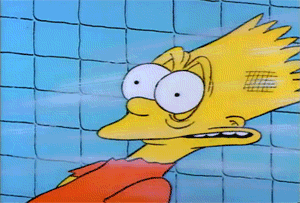 13. Hiring a Videographer
Hire a videographer who works well with your photographer (read: ask your photographer for recommendations).
Rlated Post: How To Take Professional Photos With Your PHONE!
14. Kiss Like You Love Each Other
Take your time when you kiss! And smile after. There's nothing worse than a peck kiss and "okay now what?" This is your day, and these photos are all you have when it's over.
15. Eat lunch–Or SOMETHING!
I know your dress is skin-tight and you can't even sit down like a normal human being, but eating is important; especially when the nerves and alcohol kick in. Be sure to have a light lunch and don't be afraid to snack while your'e getting ready. Don't be this girl 😂.
16. Have an even number in your wedding party.
If you have more guys or more girls, that's fine, just make sure it's even! But If you're not a stickler for symmetry, do whatever you want. We can make anything work.
17. You don't need a spray tan
Unless it's really good and looks natural. Carve out 15-20 minutes of your day to tan outside and soak up that Vitamin D instead. You'll be glowing tan in no time.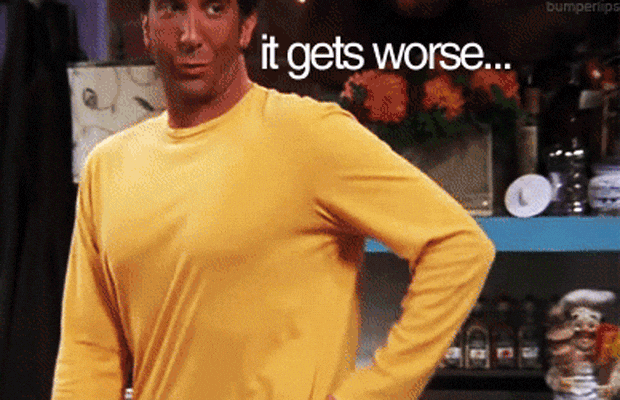 18. The bigger the bouquet, the skinnier you look
If you want to look slimmer but don't have time to hit the gym 4 days a week, get a big bouquet! Just like your hair, the bigger your bouquet is, the smaller you look! Also be aware of the areas that make you self conscious. If you don't like your arms, don't wear a sleeveless dress. Sleeves are SO flattering and so trendy! And you won't have to worry about how your arms look all day (it's exhausting).
19. Don't "Break In" Your Shoes
Toe marks and scuffs don't photograph very well, and you better believe your shoes are going to get their own photo session ;) Bring some comfy flats along for the reception if you're worried about being uncomfortable.
20. The Officiant
Ask your officiant where they are standing for the ceremony. Make sure their back isn't to the guests because they will be shot blocking your first kiss. Bonus points if they move out of the way for your first kiss!
21. Mark Your Spot
Have a marker for where you're supposed to stand during your ceremony. There's nothing worse than being off center of your arch.
22. Family Photos
This can be the most painful time of the whole day if you let it. Be prepared, have a list with names, in order of largest group size to smallest. If you get hangry easily, ask your planner ahead of time to bring you some snacks from cocktail hour. I don't recommend extended family photos during family portrait time (because they take forever and you'll be miserable), but you can definitely do those at the reception with the DJ telling people where to go. Remember: the more family photos you have, the less time you have for portraits with each other.
Related Post: What To Wear For Your Engagement Session 
23. The Shot List
You don't need a shot list if you hire a photographer who knows what they're doing. So save your "first kiss, walking down the aisle, ring photos" requests and use that time and list-making abilities for planning your seating arrangements!
24. Family dynamics
Family dynamics are at a heightened state and your wedding will not bring people together the way you wish it would. If there is a smidge of drama it will likely be escalated at some point. Just remember this day is about you and your fiance. Don't let other people bring you down or make it about them.
25. The Groom's Parents
Remember the groom's parents! They're important, too! Be sure to ask if they have any family photo requests while you're making your family shot list. This is a proud day for them, too. And if your mother-in-law is overbearing she probably feels left out. Asking her opinion(or for help) on some things will make her feel more involved.
26. Paying For The Wedding
The bride's side isn't expected to pay for everything anymore. The all-girl family can breathe a sigh of relief! Fun fact: a lot of my couples pay for their own weddings.
27. Church Rules
Before you book your church make sure you're clear on the photography rules. A lot of churches have absurd rules that hinder photography. Some of them won't let us go inside at ALL! So if you want those magical moments of you coming down the aisle and your fiance's reaction, check the rules before you book the church. 
28. RSVPs
Getting people to RSVP is like pulling teeth. Make it easier by having an online option. Add the website to your RSVP card so your millennial and Gen Z friends can confirm online, but there's still the option to mail in the RSVP. 
29. Contracts
Be sure to ask every vendor you book what their contract states about rescheduling/postponing your wedding during a time of crisis (like, idk, a Coronavirus Pandemic).
If you're having to reschedule your wedding because of this Pandemic, grab my free rescheduling template HERE.
30. Amnesia
Like I mentioned before, you won't remember a dang thing from your wedding! No matter how sober you are, it's all a blur. Be sure to intentionally take some time to take mental pictures
And hire an experienced photographer and videographer! If you're going to cheap out on something, don't do it here. Photos and video are all you have left besides a dress you'll never wear again and a layer of cake that will be stale when you thaw it out in a year 😂Take it from a girl who had a horrible wedding photographer (in my defense, I didn't know any better in 2013)–don't do it. You'll regret it until the end of time.
On that note, I hope you enjoyed these 30 things that everyone forgets to tell you before you get married. Feel free to check out our other Bridal tips and resources here!
Pin it!